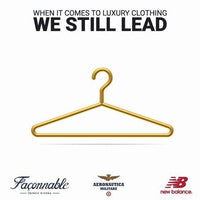 REVIVE YOUR WFH-WEAR
Our team has hand-picked pieces that reflect your needs, from covertly comfortable dress pants to statement sports jackets. These are the new keys to versatile dressing.
Ask Distinction , how many belts i need?
The more suitable number of how many belts you actually require depends on your shoe wardrobe. Belts and shoes have a natural connection.
Ask Distinction: I'm getting married. What should I wear?
That depends on what the bride has chosen to wear. If she's in a formal gown, then the groom and all the men in the wedding party should be in tuxedos, with all the appropriate accoutrements. If she's dressing a little less formally, a dark dressy suit is enough. If it's a cottage or beach wedding, a tan linen suit looks great. Even if the venue is casual, a suit shows respect for the day, for the bride, and for the solemnity of the event.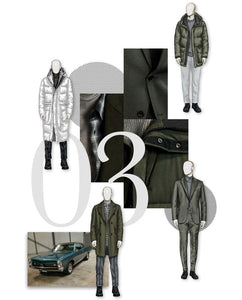 Head-to-Toe
Naboulsi Distinction expands its  program to include denim, sneakers and coats. You could say it was the obvious next step. So many of our customers have enjoyed customizing their own suits, jackets, shirts and dress shoes with distinction's innovative program – why not offer them creative control over the casual side of their wardrobe?
EDITORIAL
How do you take your suit look down a notch while still looking business appropriate? It needs to be the right suit with the right shirt. Choose a shirt with more pattern and add a pocket square to complete the look. Changing out one blue poplin shirt for another blue poplin shirt won't cut it. Mix in a floral, a Bengal stripe, a plaid—and while you're at it, changing the texture will help you keep things interesting—a cotton slub on Tuesday to a piqué on Wednesday will alter the character of your suit.
A well-rounded wardrobe is going to contain a lot of different suit jackets, blazers and sport jackets, but none of them will see as much use as your favourite navy sports jacket. Why? Because a navy sports jacket is pretty much the easiest, most adaptable piece of clothing you can buy. Just throw it on over a t-shirt, a button-down or a crew-neck sweater, and your outfit instantly gets several degrees more polished.
We want to ensure that you look and feel your best in every garment you purchase from us. That's why we provide complimentary maintenance and minor repairs to you, the original owner, for the lifetime of your garment. If you find yourself in need of a fixed seam, a replacement button or other minor repairs, simply bring the item to any of our stores. Professional tailors will attend to it as soon as possible (let us know if you're in a hurry), on-site and free of charge. *

We ask that you, in respect for our professional tailors, have the garment dry-cleaned before bringing it in for any alteration services.